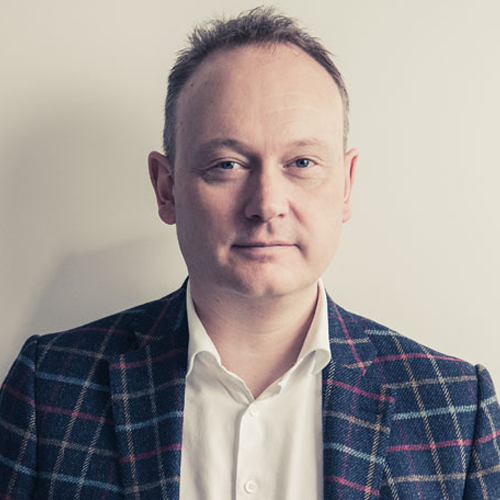 Ben Fisher
Head of Health and Director, Scientific Engagement, UK
---
Ben Fisher is Head of Health & Director, Scientific Engagement at WE Communications in the UK, where he helps lead the company's scientific engagement and medical education offer, partnering with the clinical community to develop scientific narrative and strategy.
Working in health and scientific communications for more than 20 years, Ben has experience with large networked agencies including WPP and Omnicom, and smaller health offers, including in educational and digital roles. He's worked on multiple launches in the last 10 years across, global and local markets in scientific engagement and branding, and is an accomplished facilitator in running advisory boards and messaging workshops. Ben has a passion for co-creation of educational programmes.

Ben joined WE in 2020, where he works closely with Terry Bradley, director, scientific engagement. Together, the pair work with medical affairs and marketing teams in the pharmaceutical and biotech industries, globally, regionally and in local markets. Working creatively with his clients, Ben establishes healthcare approaches which make a difference to patients and engage with the clinical community. Ultimately, Ben strives for a science which moves people, informs behaviour, and makes a real-world difference.

An unrepentant boardgame geek, amateur cook, keen reader, and father of two, Ben's just returned to playing the piano after a 20-year break. He briefly managed to overtake his children, musically, but thanks to the competition they're now showing him how it's really done.